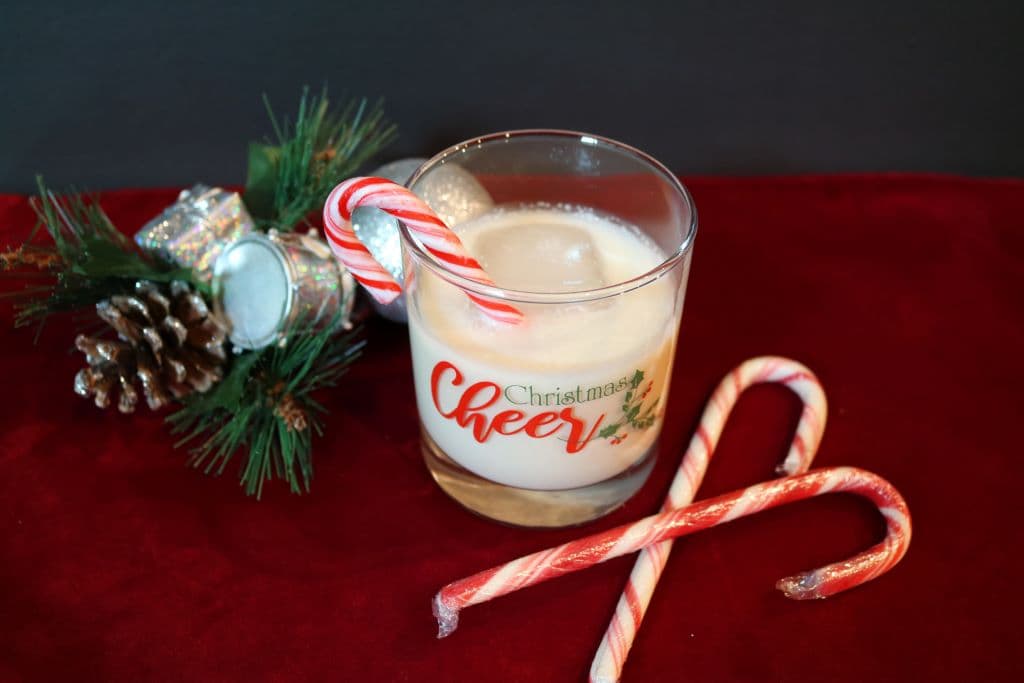 Holiday Cocktails with Kahlua: A New White Russian Cocktail
This season holiday cocktails with Kahlua are the rage. Here is a new white Russian cocktail recipe called a Candy Cane Russian. It will have you in the Christmas spirit before you know it! The recipe is ridiculously easy to make and tastes great!
You may have a hard time believing this, but candy canes actually taste good when mixed with alcohol. This cocktail will have you in happy holiday spirits in no time!
There are so many things to love about Christmas and the holiday season: the decorations, the lights, the music, the food, and of course, the company. This year, let's make sure to take some time for ourselves and really soak in all that Christmas has to offer.
Like great holiday cocktails with Kahlua!
What is in a Candy Cane Russian?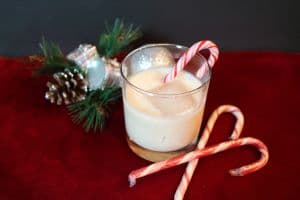 Well, you basically start out with a version of a White Russian, another holiday cocktail with Kahlua, and zing it up a bit!
Ingredients:
Good quality Vodka
Kahlua or coffee liqueur
Peppermint Schnapps
Half and half
You can use low-fat half and half or even evaporated milk. But don't use condensed milk! It is too thick and will make the cocktail cloyingly sweet.
If you want to make your new white Russian cocktail even more festive, add some peppermint extract to it for an added kick.
How to Make a Candy Cane Russian Cocktail
It is a very easy recipe to make for one or even create a batch for a crowd.
Combine the spirits in a glass and stir. Then add the half and half and stir to combine. Pour over large ice cubes into an old-fashioned or rocks glass.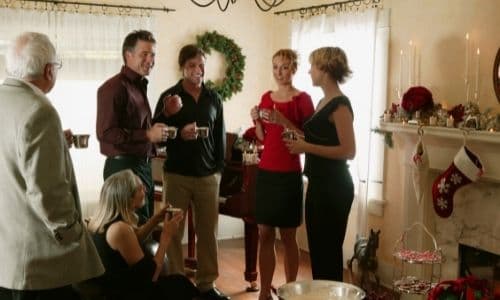 Serve with a small peppermint stick for garnish.
Large Batch Version
For a pitcher of drinks to serve 8.
Add one cup each vodka and Kahlua to a pitcher. Pour in a half cup of Peppermint Schnapps and one cup of half and half. Stir well. Refrigerate until ready to serve. If it separates, then stir again before serving.
Place ice in 8 double old-fashioned or rocks glasses and pour the drink mixture over the ice.
Garnish with a cute candy cane.
What to Serve with Your Candy Cane New White Russian Cocktail
Here are some great complimentary snacks to serve with your new cocktail!
Popcorn balls. Make popcorn balls with your favorite recipe. When mixing, add in peppermint pieces and shape them into balls. Then drizzle with melted chocolate. Dark chocolate is a great addition to peppermint.
Homemade Gingerbread Cookies. These are always the best, but if you are short on time feel free to purchase these.
Make a dessert board. Add chopped fruits, berries, small cookies, and chocolates. A little something for everyone.
Fruit Cake. Not many people like fruit cake. If you are one of them and have been given one as a hostess gift, now is the time to get rid of it. The cocktail is so good people won't mind the cake.
More Holiday Cocktail Recipes
Looking for other cocktails to enjoy this holiday season? Check these out:
Enjoy the Holiday Spirit with a Cocktail!
The holiday season is a time where we all come together to celebrate and enjoy the company of our friends and family. It is a time for giving, sharing, and being grateful for all that we have. This year, let's take the time to really enjoy the holiday spirit and let it take over us.
Make your new go-to holiday cocktail with Kahlua, this Candy Cane Russian cocktail, and toast your good fortune with friends.
Cheers Y'all!
P.S. Caring is sharing! Pass this along with your favorite social media!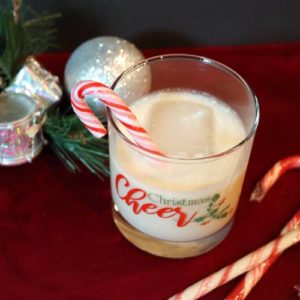 Candy Cane Russian
Similar to a White Russian with peppermint zing.
Ingredients
2

ounces

Vodka

2

ounces

Kahlua or coffee liqueur

1

ounce

Peppermint Schnapps

2

ounces

half and half
Instructions
Combine the spirits in a glass or shaker and stir. Add the half and half and stir again. Pour into two glasses filled with large ice cubes. Serve with a peppermint stick.