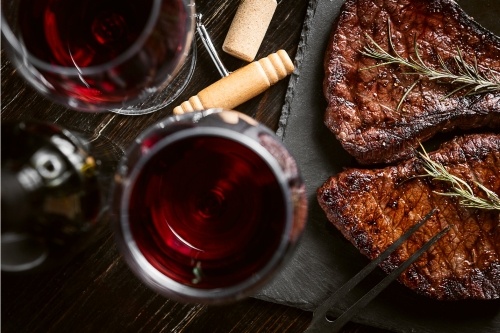 Grill Guru: Pursuit of the Perfect Steak Dinner
Friday night is when my Grill Guru is in pursuit of the perfect steak dinner! Whew! As the end of the workweek for many of us, Friday means a break from the work grind and a beginning of weekend dreams and possibilities.
For a while now, however, it has been difficult to know when the weekend arrives. Saturday and Sunday have not felt like weekends in a long time. The increase in those of us working from home, homeschooling, and opting for minimal travel seem to have caused a bit of a blur on the calendar.
In my attempts to provide a work week routine, I mark Friday as "Steak Nite" on my calendar. I know with the arrival of it I can attempt to tune out the home office and focus on the home. It is a little gift waiting for me at the presumptive end of my work week.
In my previous job, my work week rarely ended on a Friday anyway. I had a work schedule that could start and stop on any day of the week. There was no such thing as weekends or holidays or dedicated hours or days of the week off.
"Steak Night" became a mantra for beginning the weekend and was designated as welcome home night as well. It took place all year round despite the weather.
Dedication to the pursuit of a perfect steak dinner.
My husband is such a hard core year-round griller that he rivals the Postman with dedication. Neither rain nor snow nor dark of night would prevent him from firing up our Weber grill and producing some savory seared delight.
I literally have pictures of him grilling in a snowstorm guarding the coals with an umbrella over his parka wrapped body. Boy did those steaks taste fantastic!
When we lived in the northeast, we found September meant the end of seasonal items in the grocery stores. Charcoal is considered seasonal up there. That just seemed crazy to us. The first year caught us by surprise and we had to ration our coals. We vowed never again!
The next year we were better prepared. When we noticed the dwindling piles of our staple we decided it was time to stock up. We received some pretty crazy looks from grocery store clerks when we checked out with a cart full of charcoal bags. But, the looks were worth it as we were able to enjoy a winter full of juicy, grilled goods. We've been charcoal hoarders ever since.
Over the years the menu has not changed much, but extras appear from time to time. If there was a special occasion or celebration we might add a little surf to our turf or pick a higher end cut of meat for a splurge. In the lean times, we might switch to a sirloin or tri-tip. Tri-tip is a great steak for the money by the way – give it a chance. And, we almost always have a baked potato and salad with grilled Romaine as the base and homemade blue cheese dressing on top. Steak Nite is not a time to count carbs or worry about calories.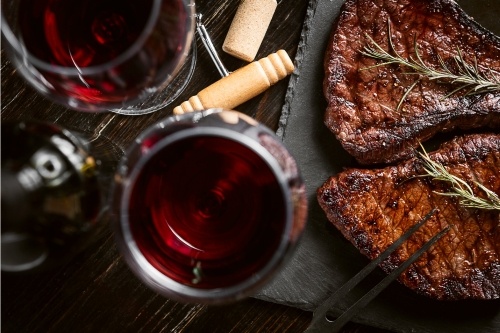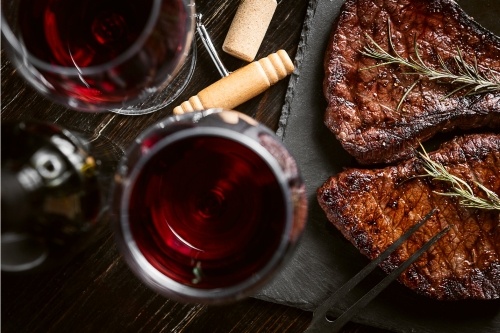 One of the things I appreciate about Steak Nite is it means very little work for me in the kitchen. Everything is prepared almost without my assistance, but I usually play sous-chef or clean-up crew. Especially since grilling means there isn't much to clean up.
Despite the predictability of the menu, there is a bit of an art grilling steak. Gas grills have taken some of the guesswork out, but charcoal keeps the chef on their toes. An instant read thermometer can save the day as a steak can go from medium rare to well done in just a few minutes. The cut of the meat, the kind of meat, how cold it is when you put it on the fire all contribute to your ability to cook it correctly.
How to grill a perfect steak.
Time needed: 1 hour and 10 minutes.
Six steps to grilling a perfect steak.
 First: The warm up. 

Let the meat sit at room temperature for 30 minutes.  If the steak is too cold when you put it on the grill the interior won't cook as fast as the exterior.  This can turn your steak grey and dry by the time the interior has cooked.  Let it rest to keep juicier.

Salt is your friend. 

When you remove the meat from the fridge, go ahead and salt and pepper it or put on your favorite rub.  The salt draws some juices out, but dissolves into the juice.  This helps create a delicious crust!

Seriously, Sear! 

Whether you sear first or reverse sear; do it on the grill or in a cast iron skillet; this is key in creating all the amazing aromas and flavors on the surface of the steak. Don't skip it.

Tame the flame. 

If you have a really thick cut of meat consider cooking it with indirect heat before or after you sear it. 

Temperature test. 

Use an instant read thermometer to check for "doneness".  You can always put it back on.  Keep in mind it will continue to "cook" even after you remove it from the grill.  It is recommended to take the steak off the grill five degrees before it reaches your desired temp.

Finally: Give it a rest.

Especially if you are sharing a steak, let the meat rest 10 – 20 minutes before cutting it.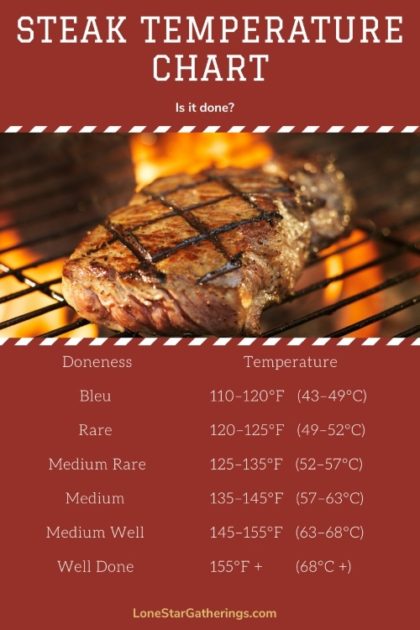 Pursuit of your Perfect Steak
No thermometer? Here's a trick for testing how your steak is "done".
If you do not have a new-fangled instant-read thermometer there is another way to test how well the steak is done. First, lay your hand on a flat surface with your fingers relaxed.
Press into the flesh below your index finger knuckle on the side in between the index finger and the thumb. It feels a little squashy, but you can feel the muscle underneath. This is like the firmness of rare meat.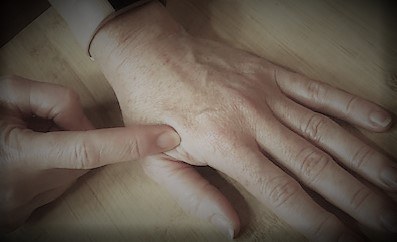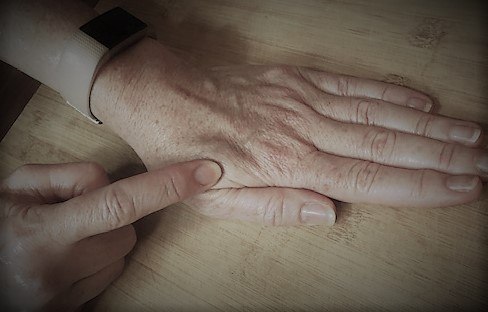 Second, close the thumb and fingers together, just flat on the surface, and feel the spot again. This should feel a bit firmer and lightly springy. This is closer to a steak cooked medium-rare to medium.
Finally, make a fist with your thumb on top of your index finger and squeeze. The same spot should now feel quite firm with very little spring. This is how a medium-well to well-done steak should feel.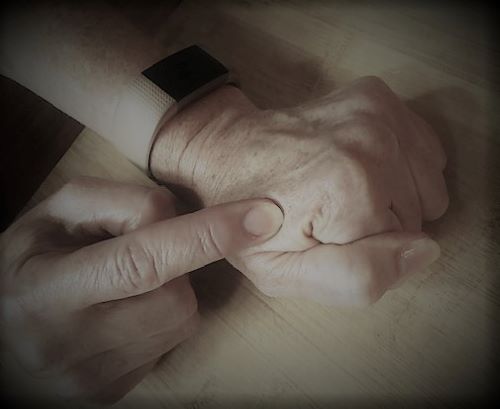 This is merely a guide and all hands are different, but with practice, you can get the feel for it.
Enjoy your Grill Guru time in Pursuit of the Perfect Steak Dinner!
Enjoy a Steak Night!  This is an easy meal to cook for 2 – 10 and can be quite versatile with just a few tweaks.  Add shrimp, crawfish or lobster tail to the menu. Top the steak with flavored butter or caramelized onions.  Make a homemade dressing that is a bit unusual.  Grill the romaine for the salad.  Add some flair to the baked potato by making it twice-baked or infused with flavor hasselback style.  Let your cooking creativity flow!
Still not sure? Here is an entire menu with all the recipes you need to have a great steak dinner!
Don't forget the vino! You can always throw a Cabernet Sauvignon at a juicy steak, but branching out is fun! Include a Malbec from Argentina or a Petit Sirah from Paso Robles and amp up your meal. These bold, beautiful reds can stand up to a grilled steak with an elegance and fruity zip that is a very enjoyable pairing.
The really good news is after the initial prep, you won't be trapped in the kitchen cooking. Instead, you can enjoy some conversation and a glass of something crisp on the patio while everything cooks. This entire meal should be approached with leisure and a relaxed confidence.
Be your own Grill Guru and enjoy your pursuit of the perfect steak dinner.
Cheers Y'all!