Memorial Day Great Steak Cookout Menu
Let's take our hats off to Memorial Day with a Great Steak Grilling Menu and share good stories and laughter while gathered around the table. Some of the best memories are made while sharing a good meal at home.
Where ever you are and whoever you are with, take a moment on Memorial Day to remember those who have served and died for this great nation. Raise your glass, raise your steak, and celebrate what we enjoy today because of all those who have served to preserve our rights.
Check out How to Grill the Perfect Steak Dinner for grilling tips and a steak temperature chart if you are a bit rusty.
Invite Friends Over for a Cookout
Invite your friends over for this cookout on Memorial Day! It is sure to be a hit.
And don't forget to pause at 3 pm or 1500 hours and give thanks for the sacrifices our service men and women have made to keep this country free.
Cheers Y'all!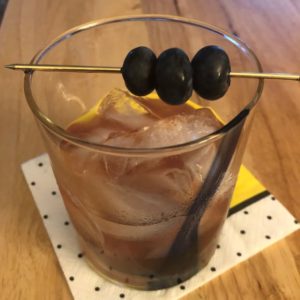 Patriotic Blueberry Margarita
This is one Patriotic looking refreshing cocktail.
Equipment
shaker

muddler

optional: blender
Ingredients
1 1/4

cups

fresh blueberries

1/3

cup

fresh lime juice

2

cups

reposado or añejo tequila

1

cup

Triple Sec or Cointreau (or any orange liqueur)

8

Cocktail skewers or toothpicks

Ice

Optional: Lime Slice or Blueberry skewer Garnish

Optional: Kosher salt for rimming the glass
Instructions
Thread 8 cocktail skewers or toothpicks with 3 blueberries.

Rub the rim of rocks or margarita glasses with a lime wedge. Swirl the rims through a small pile of kosher or sea salt to salt them. Add ice cubes to the glasses.

In a cocktail shaker muddle the blueberries and lime juice until the blueberries are pulverized.

OR – Put blueberries and lime juice together in a blender, and pulse until smooth. Strain out the juice through a fine-mesh strainer into a cocktail shaker, discarding the berry pulp.

Add the tequila, triple sec, and a handful of ice to the shaker. Add the lime slice or two. Shake vigorously for 15 seconds, and then strain into the salted glasses.

Serve with blueberry skewer garnish or lime slice.
Cheesy Grilled Jalapenos
Step back and watch the feeding frenzy.
Ingredients
1/2

cup

4 ounces soft goat cheese

1/2

cup

4 ounces cream cheese, softened

1/4

cup

2 ounces grated fresh Parmesan cheese

1/2

cup

finely chopped seeded tomato

grape or cherry

2

tablespoons

thinly sliced green onions

2

tablespoons

chopped fresh sage

1/2

teaspoon

kosher salt

16-20

jalapeño peppers

halved lengthwise and seeded (about 1 1/2 pounds)
Instructions
Prepare grill. (medium high heat)

Combine first 7 ingredients in a bowl, stirring well. Fill each pepper half with cheese mixture.

Place pepper halves, cheese side up, on grill rack, grill basket or on heavy-duty foil on the grill grate. Grill peppers 5 minutes or until bottoms of peppers are charred and cheese mixture is lightly browned. Carefully place peppers on a serving platter.
Notes
Adapted from Cooking Light.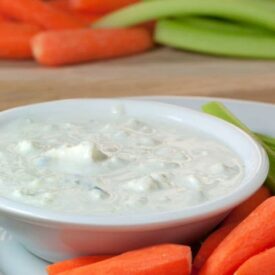 Bombdigitty Blue Cheese Dressing
Better than bottled dressing! Great with Grilled Romaine or a wedge salad!
Ingredients
1

tsp

Lemon Juice

¼

c

white vinegar

2

T

sugar

1

Garlic clove

minced

1

c

mayonnaise

1

c

Sour Cream

¼

lb

Crumbled Blue cheese
Instructions
Mix Lemon Juice, white vinegar, and sugar in a non-reactive bowl.  Allow sugar to dissolve in vinegar.

Mix garlic, mayo, and sour cream together and add to vinegar mixture.  Whisk well.

Fold in crumbled blue cheese.

Store in an air-tight container in the refrigerator. 
Notes
Best if used in four days.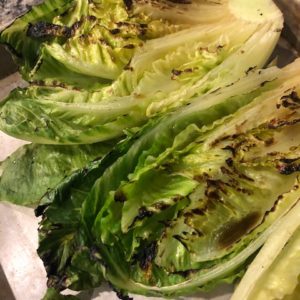 Grilled Romaine Salad
You'll never eat any other salad with your steak.
Ingredients
4

whole

heads of Romaine lettuce

Olive oil or Avocado oil

Salt and Pepper

24-30

Grape tomatoes
Instructions
Prepare grill to medium high heat.

Trim the dirty part off the core, but don't cut the core off. You want to keep the Romaine head intact. Cut the Romaine heads in half, starting at the core and slicing vertically. You'll have eight lettuce halves.

Slice each grape tomato in half.

Liberally spray or rub the cut part of the Romaine with oil and sprinkle with salt and pepper.

Place the Romaine on the grill grate, cut side down. Grill until the cut side has a bit of char. Move it around to avoid flare ups. Remove, place cut side up on a platter and serve with favorite dressing and tomato halves.