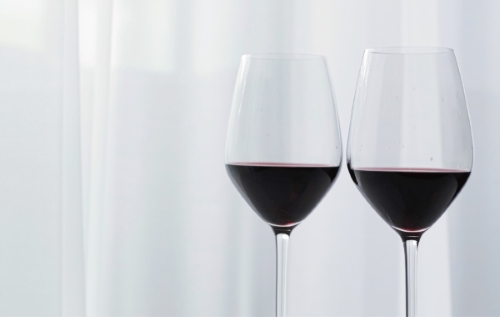 Tasting notes: Grandioso, Opolo Wines, 2015
Get your Grill On! The season is turning warmer, which for many means warm up the grill. My husband grills year round. Like the mailman, neither rain nor snow nor dark of night keeps him from his grill. He has literally grilled in a snow storm.
I know the weather is turning warmer in the Southern US, which for me means sourcing lighter reds with less spice and more fruit for my usual liquid enjoyment. But I have to give this big red a thumbs up any time you are throwing red meat on the grill.
At the end of my carnivore's delight, when I sipped the wine, closed my eyes and was transported. I found myself nestled in a grandfatherly library, sitting by the fading fire on a slightly chilly night. There was some mystery and subtle nuance to the wine, but it was totally relaxing.
Winemaker.
Opolo, Paso Robles, CA. Opolo's estate vineyards were established in 1995, with sites on both the west and east side of Paso Robles. A love of wine and winemaking connected the Opolo proprietors, Rick Quinn and Dave Nichols. As Nichols remembers, "I knew Rick to say hello to, but that was about it. Then one day, he said to me, 'Hey Dave, I just planted 10,000 grapevines!'" And so began the evolution of Opolo, one of Paso Robles' premier labels.
Quinn and Nichols have been neighbors in two counties since 1997 when Nichols bought vineyard property adjoining Quinn's. Together they now own and farm nearly 300 acres of vines on the east and west side of Paso Robles. Rick and Dave bottled their first vintage in 1999, opening the Paso Robles tasting room with two barrels and a wood plank bar in 2001. They have been making robust reds and alluring whites ever since. Seek out anything they make. They also have a stunning inn on the property which includes a gourmet breakfast to get your wine tasting day started in style.
Varietal or Blend.
Zinfandel blend. For those who may be new to Zinfandel, get ready to have your mind blown. This is NOT the pink sugar wine-like product that comes out of the white zinfandel box. Zinfandel can be a full on bike riding bad boy in a bottle, but you can also experience a tuxedoed escort to a swanky affair. You may think you have a stereotype, but you can never really know what adventure will greet you when you open a bottle of Zin.
Sniff. The nose is alcohol and black jam with nutmeg. If you let it breathe a bit you might coax some mild spice, but the fruit is up front.
Swirl. This dark plum beauty is a bit mysterious. You might think from the color that a fruit bomb vixen is in your glass, but there is elegance and nuance waiting to be engaged.
Sip. This is a bold black fruit beauty with good tannins for a dry finish. Juicy raisin, ripe plum, and over ripe smashed blackberry take the lead with a chorus member showing of raspberry. Grey sea salt and a waft of sage dance around with some three day old ground pepper for a bit of spicy finish.
Possible Pairing.
I have to give this red a big happy face recommendation for those times when you are throwing hearty meat on the grill. I enjoyed it with a juicy New York Strip. It would also be lovely with grilled lamb (no mint jelly required) and Texas barbeque. This robust, broad shouldered blend will not be pleased with cream sauces, most fish or lean light protein. Spicy food will become even spicier with this bad boy. (I like to think spice with spice makes naughty nice.)
Unpretentious yet confident and alluring! Make a date with this one and enjoy the conversation.
Highly recommend.