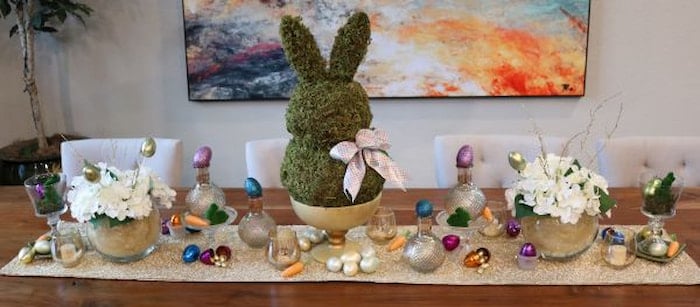 Easter Brunch Ideas | A Complete Menu with Wine Pairings for a Fabulous Spring Brunch Gathering
These Easter Brunch ideas include a full menu of recipes and wine recommendations to give you everything you need to make a delicious and impressive Easter Brunch.
I just love brunch! The idea that you can sleep in, enjoy a mid-day meal with breakfast-inspired foods, and still have the evening to relax just makes it a perfect meal to invite friends over to enjoy.
I know restaurants are open and many people go out for brunch, but I don't care for the noise and hurriedness of the waitstaff to get you to eat and move on.
I like to enjoy brunch in a relaxed manner, have time to sip my coffee, and really get to connect with those around my table. The whole point of sharing meals is to meaningfully connect with friends and family. I don't want to be jostled, rushed, and have to yell to be heard!
If you want to have friends over for brunch, but are not sure where to start then you are in the right place.
Easter Brunch Ideas and Menus
These are not just a bunch of recipes thrown together and called "Easter Brunch Recipes".
It does not save me any time when I have to dig through 53 random recipes put together in a post to look like a round-up of good brunch recipes for a complete menu.
You see, this is an entire menu of recipes that have been chosen to go together to lead your tastebuds through a delightful journey. No guessing of what to fix that goes together or wasting your valuable time going from site to site to try to put an entire meal together that will WOW your guests.
This menu will give you a meal that you can be proud to serve and saves you time, so you can enjoy your company!
What to Make for Easter Brunch – Serves 6 – 8 Guests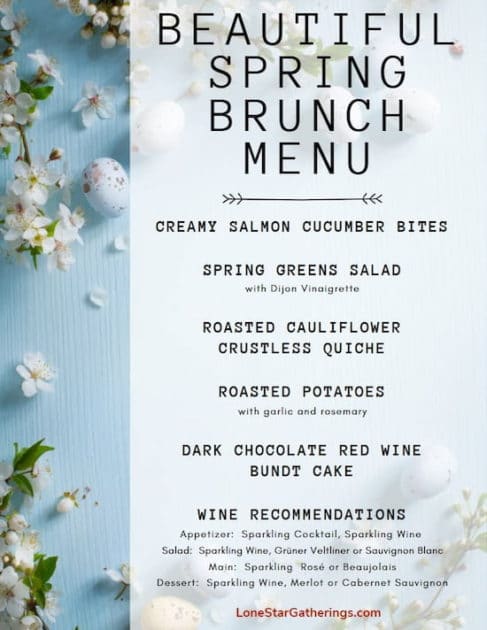 I have an entire menu of recipes ready for you to make. This menu has your appetizer, salad, main course, and dessert all wrapped up and ready for you to share at your very own Easter Brunch gathering.
The portions are enough for a party of six to eight people with some leftovers.
This is not a traditional Easter meal with a baked ham from the oven. This is much more about brunch with eggs and lighter foods that won't have you napping halfway through the meal.
Are Brunch Recipes Healthy?
Well, this brunch is pretty healthy! And heart-healthy in particular!
Salmon is a great source of protein and omega-three fatty acids. It also contains some B vitamins and minerals such as potassium, magnesium, and selenium. Salmon is also low in saturated fat. All of these nutrients make salmon a healthy choice.
A light salad is full of vitamins, minerals, and healthy fats with olive oil.
The main course is lighter on calories than most heavy brunch recipes. It has more plant-based ingredients than meat, but you don't lose anything in the flavors!
The dessert is not overly sweet, but you have done so well during the meal you can afford to splurge on a thin slice of cake. Besides, red wine is touted as heart-healthy (always in moderation) as is dark chocolate.
Recipe Ideas for Easter Brunch
Most of this can be made in stages in advance of your brunch which saves you time when your guests arrive.
Appetizer Recipe
Creamy Salmon and Cucumber Bites will lead off this elegant, but easy Easter Brunch menu.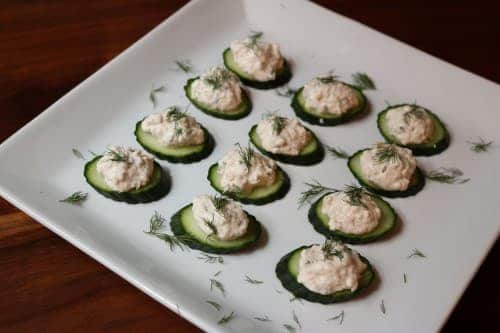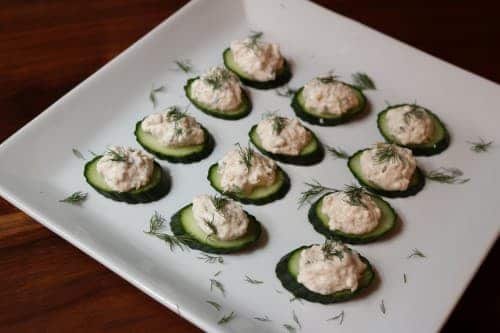 The appetizer recipe is an easy and delicious one. This recipe is simple but looks and tastes amazing. You can make it ahead of time, so it is perfect for busy hosts, and it will add a touch of elegance to any brunch menu.
You can make the creamy salmon spread a few days ahead and keep it in the refrigerator. Wait to cut the cucumber on the night before your brunch or the morning of your brunch. No one wants slimy cucumber!
Recipe substitutions are included, so there is quite a bit of flexibility with this recipe.
Easter Brunch Ideas – Salad Recipe
A crisp Spring Greens Salad with Dijon Vinaigrette is a lovely addition to your Spring Brunch.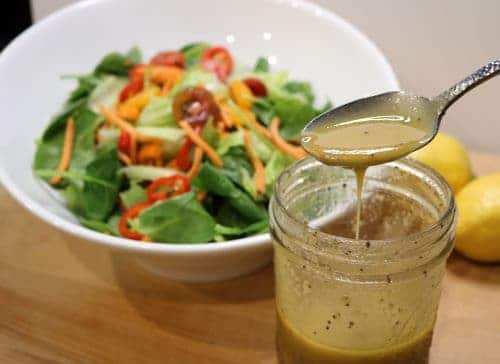 Your Springtime salad features a variety of brightly colored vegetables, including carrots, sweet red peppers, and grape tomatoes. The dressing is made with Dijon mustard, olive oil, and red wine vinegar for a tangy flavor that pairs perfectly with Spring vegetables.
Brunch Main Course Idea
This easy-to-follow recipe for Roasted Cauliflower Crustless Quiche will make your next brunch gathering a hit! This dish is healthy, and flavorful, and can easily be adapted to include your favorite ingredients.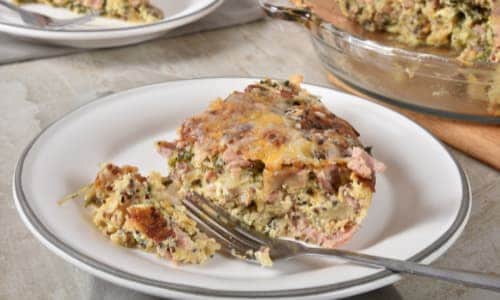 Boost the heartiness of this course with these easy Garlic and Rosemary Roasted Potatoes.
Prep ahead and just toss in the oven while you are enjoying your appetizer.
Delicious Easter Brunch Ideas for Dessert – Recipe for Chocolate Bundt Cake
Not only is this recipe for Dark Chocolate Red Wine Bundt Cake unbelievably delicious, but it is also a colorful addition to your table. The dark pink almost rose-colored icing is just gorgeous against the dark chocolate background of the cake. Of course, the color of the icing depends on the wine you use when making the glaze. It tastes even better than it looks!
Fill the center with blueberries, raspberries, and blackberries for a beautiful presentation. It never hurts to have fruit as part of your dessert!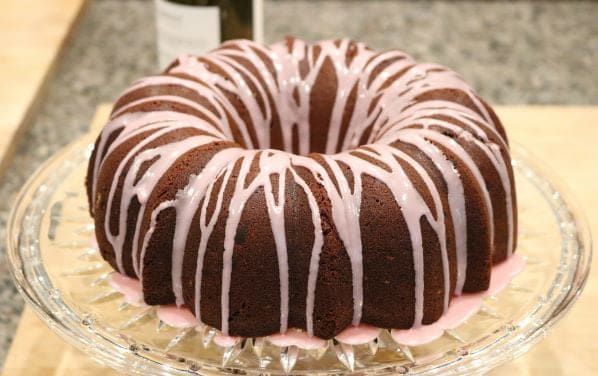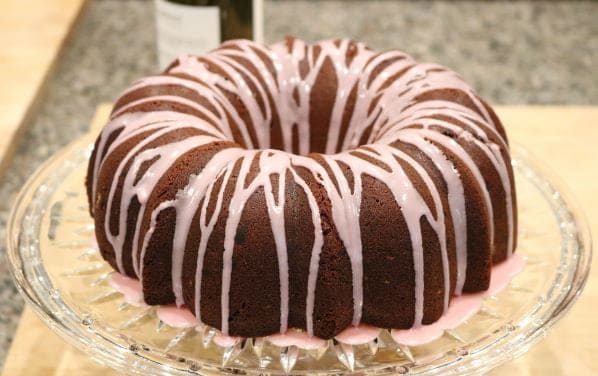 Wine Recommendations
Bring on the Bubbly for the Best Easter Brunch Ideas
If you just choose one wine to serve throughout your brunch, pick a sparkling wine or Champagne. You just cannot go wrong serving bubbly at brunch and especially with the appetizer on this menu!
Champagne is delicious, but good ones are not inexpensive especially when you are hosting 6 or 8 guests.
If you choose a high-quality American Sparkling Wine, a Blanc de Blanc would go very well with this menu. It is crisp, with plenty of body to stand with the food, but has a clean finish. Nothing to coat the tongue. These are typically less expensive than Champagne, but there are producers out there who are VERY proud of their product and reveal this in the price tag.
Prosecco is usually good for an inexpensive bubbly, but be careful to avoid sweeter versions. Save that for dessert.
Feel free to lighten it up as a Mimosa during the main course, but please don't mix orange juice with the cream cheese in your salmon appetizer. Just not a good combination.
Pairing Wine with Appetizers
Of course, you can enjoy bubbly with this particular appetizer. But you may not want just plain sparkling.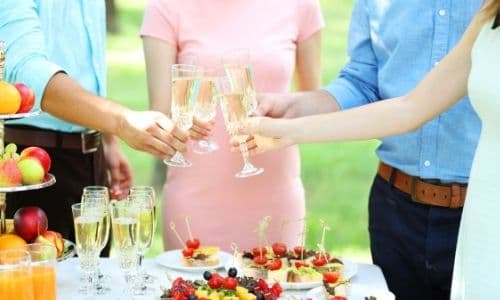 You can begin the event with a beautiful bubbly cocktail for a flourish! Try Champagne or Sparkling Bubbly cocktails like this Holiday Prosecco Cocktail or this Sparkling Wine and Bourbon Cocktail to really impress your guests upon arrival.
What Wine Pairs with this Salad?
This can be tricky. When it comes to a salad with a tangy vinaigrette dressing, I move toward Grüner Veltliner and Sauvignon Blancs.
Grüner Veltliner's bright acidity and appealing spicy quality allow it to pair quite well with many foods but is very tasty with bitter greens and salads.
Sauvignon Blanc's green and herbaceous notes allow it to pair with salads, but it really depends on the dressing. The tangy Dijon in the vinaigrette and greens in the salad will pair quite well.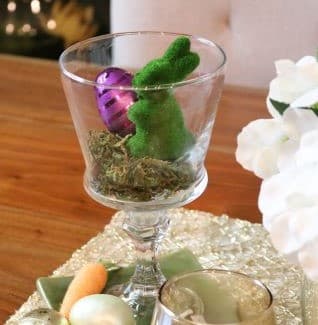 Wine with Quiche
One Easter Brunch idea is to keep up the bubbly throughout your meal. Also, Grüner Veltliner and Sauvignon Blanc will work for this course. The goat cheese in the crustless quiche will pair quite well with a Sauvignon Blanc.
Another bubbly option would be to choose a Sparkling Rosé. These are not sweet wines, but add some fun color due to a little fermenting time with the grape skins. They also typically have good body and structure to stand with heavier foods like eggs and meats.
If you are ready to switch to red wine, try Beaujolais. This is a lighter-bodied, fruity, but not sweet red wine produced near Lyon, France. According to Food and Wine "It does an excellent job of keeping the palate refreshed" and is quite delicious with a quiche.
What Chocolate goes with Wine?
Dark Chocolate is a frequent pairing with wine and is an ingredient in the dessert recipe. So we'll focus here. You can have some fun, but we won't go overboard.
Again, the bubbly you chose at the beginning can keep going here. However, a sweeter Prosecco, or better yet, a bubbly Rosé would really make this dessert shine.
Additionally, you can serve the same kind of red wine you put in the cake!
Easter Brunch Ideas for Non-Alcoholic Drinks
Martinelli's makes a lovely Sparkling Apple Juice that looks pretty in a flute and is very light on the apple flavor. It will do quite well as an alcohol-free sipper.
Soda water with slices of fruit or cucumber and mint can also be delicious, refreshing, and festive for your guests who refrain from alcoholic beverages.
Coffee or tea with brunch dessert is always an acceptable option.
Don't forget to have plenty of water on hand to serve at the table with your brunch!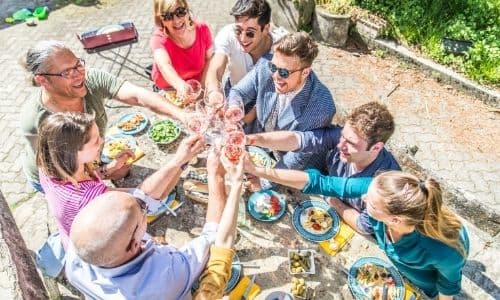 Invite Friends Over to Enjoy this Easter Brunch Menu Idea
This menu will easily serve six to eight for an Easter Brunch idea.
So, gather your friends for an Easter Brunch and enjoy this menu of recipes for a delicious, relaxing meal together.
If they ask what they can bring, tell them to pick up one of the wine recommendations above. It makes them feel better for contributing and ensures you'll have plenty on hand to get through brunch.
A good hostess never runs out of wine!
Cheers Y'all!
Shared With…