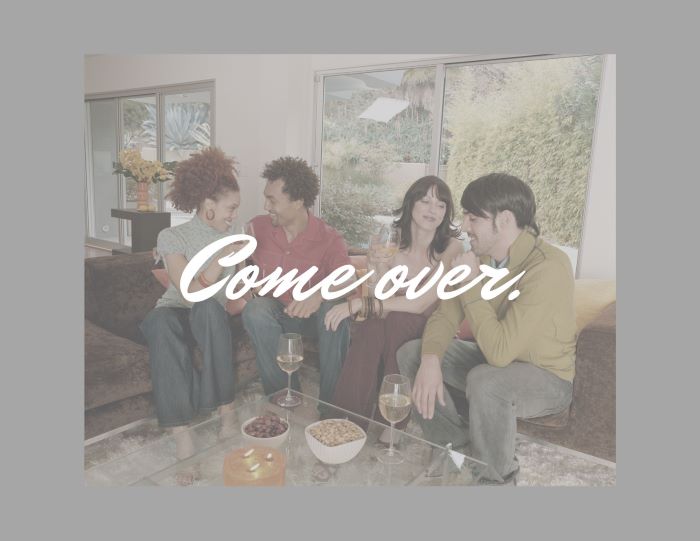 Post-Coronavirus Gathering – Cook at home with friends
Cook for friends at home when restaurants reopen.
Tired of cooking and doing dishes? Missing your time with friends face to face instead of screen to screen? We are all weathering this "stay-in-place" time as best we can. When this will all end is unknown, but this too shall pass and some kind of normalcy will return.
For me, a sign of normal times will be when restaurants reopen to public dining. Remember dining out? Seems like ages ago when we sat inside restaurants and enjoyed table service! No meal planning or hunting for groceries, no dishes to clean up, and no fuss. You want a simple and relaxing evening out to reconnect with friends!
Or will it be?
Probably a crazy notion right now, but I am not going to rush to the reopened restaurants.  Instead, I am going to invite friends over and cook at home.  Cray-cray!
Give me a minute here. I know you have to think back a bit, but how many times have you gone out to eat with friends and been completely frustrated? Sure, before a night out there is excitement about the upcoming evening and the opportunity to catch up with friends you haven't seen in a while. But, how many times did that idea disappear in the reality of the jostled wait for the table, poor service, the conversation drowning noise or being rushed to turn over the table?
Would you rather to grab something to eat in a frenetic restaurant screaming over the noise or would you like to connect with friends on a deeply personal level while enjoying wonderful food in a relaxed comfortable place?
If you want to truly reconnect with friends, how about cooking for them? Food is an expression of love. Dinner tables are to be bonded over and connected around while enjoying conversation and really wonderful dishes.
The less expensive wine isn't so bad either. Real connections take time and effort, so why not feed your friends with food made from love and conversation that is thoughtful and easy with no shouting over the table next to you?
Five reasons to cook for friends at home rather than dine out.
1. Food is a Love Language.
Most of us have grabbed a quick bite with a friend to catch up. This is a necessity from time to time. But if you really want to find out what is going on with your friends, cook for them. Show them what they mean to you by taking the time to plan your evening together and invite them over to relax with a great meal and good wine.
It does not have to be fussy or over the top. Cook from your heart where ever you are on your food adventure. They will so appreciate the invite and you can connect in a welcoming relaxing atmosphere you will never find in a crowded restaurant.
2. Restaurants are LOUD.
When we return to dining out again people are going to be excited to gather in groups! Dining in groups will be an exciting event. This means conversations will probably be loud! Mine and yours included.
How many times have you found yourself dining with friends and you cannot hear what the person across the table from you just said? The table next to you is also trying to compensate for the noise of the restaurant by adding to it!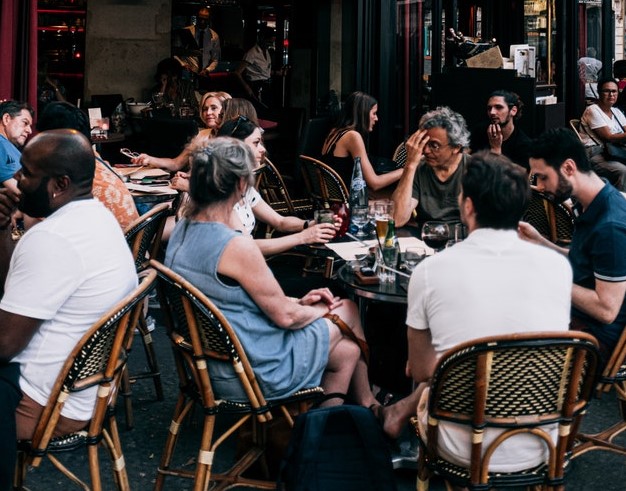 The last time I went out for restaurant week, I was so excited because I had booked a table at one of my local bucket list locations. My husband and I met our friends there at the reserved time, but we still had to wait for our reserved table due to the popularity of the place. Then we were seated next to a bachelorette party, who were incredibly loud. The wait staff was clearly overwhelmed and the kitchen was backed up. It was not the evening I had hoped for with these friends we had not seen in months.
3. Restaurants are expensive.
For what we paid for the two of us, that loud and hustled evening, I could have cooked a fantastic multi-course meal for all of us at my house with exceptional wine instead of the so-so 200% marked up wine we drank. I understand restaurants have to make money as they are a business, but some wine mark ups are out of sight! And choosing one wine to go with multiple entrees is a bit of a stretch, but can be fun.
4. Home is relaxing.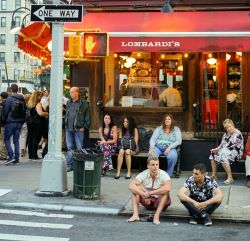 Home is much more comfortable than a crowded restaurant. You won't be jostled by the front door waiting for your table or have to shout at each other over the noise. You probably have more comfortable chairs to sit on to enjoy the conversation. There won't be wait staff rushing you so they can clear the table and seat the next group.
Linger over dinner or dessert as long as you desire. Feel free to discuss topics you might not want to share with strangers in ear shot. Our dinners can run quite late into the night due to the engaging and relaxed conversation! Yes, there is the clean up, but most folks will pitch in and make it a communal effort.
5. Control.
In the comfort of your home, you have control over the food you eat, the timing of the meal, the music, and how long you visit. No one is going to rush you to pay the check and turn over the table. You are in control of your space.
If your kids are younger, think about hiring a babysitter to keep them occupied in their rooms or let them sleep over with friends. This will give you even more quality time to connect with your guests. The point is, at home you do everything your way in your time! So much more relaxing.
Time with friends is hard to come by these days.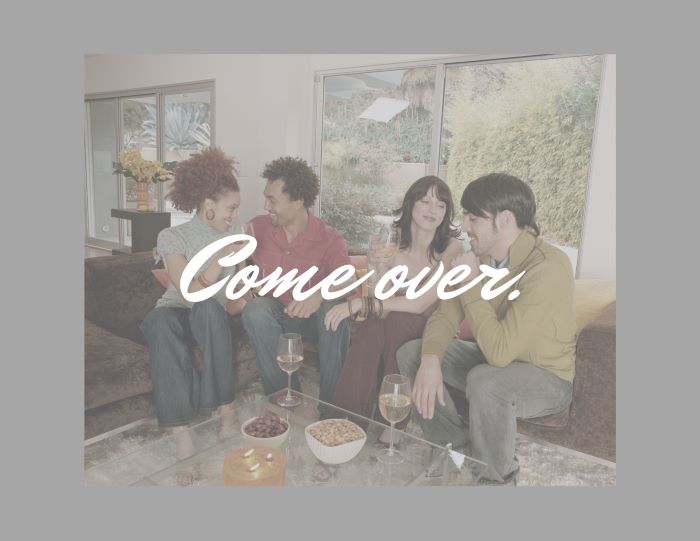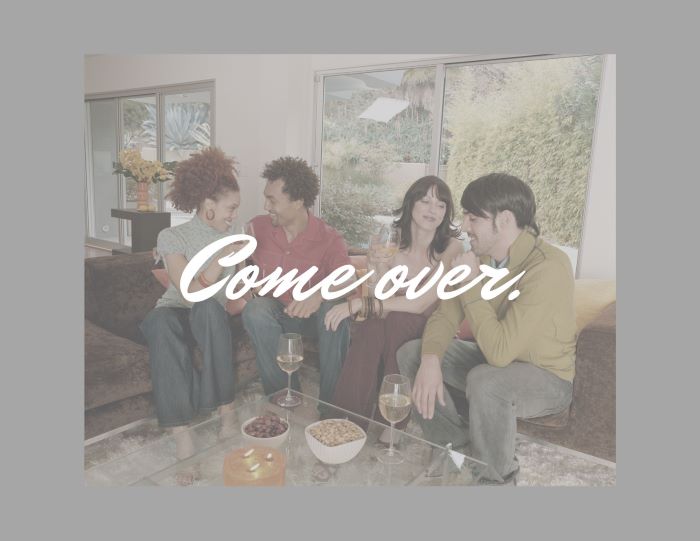 We are all a bit overwhelmed with navigating work, entertaining the kids, home schooling, toilet paper hunts, depressing news updates, etc. It is an incredibly challenging time to really connect with others in a true and meaningful way. In this self isolating, work from home, social distancing period of time we are experiencing, real connections with friends and loved ones are being diminished. We are becoming more lonely and isolated as a society.
Let's begin to change that by looking forward to a time ahead, in the near future, when we will be able to hug our friends again. Be optimistic! Plan a flexible date in the next couple of months to gather with friends. Make it about reconnecting those close ties and linger together over a fabulous meal in a relaxing space.
Cook for friends at home instead of dining out.  Sure it takes a little more time and effort, but aren't your relationships with your friends worth that? 
Cheers Y'all!