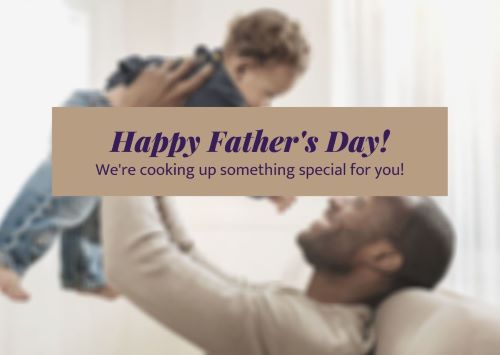 What to cook for Father's Day
Father's Day is upon us! It brings up pictures of dads standing by grills with an ice cold beer and big grin on their faces. The kids are usually more excited about giving gifts on Father's Day than the dads who are receiving them. You can go all out with gifts, but you still need to figure out what to cook for Father's Day.
Mother's Day gifts are pretty easy — a nice piece of jewelry or perfume and flowers. Purchasing a "Needed" item is something done at your own risk. But dads are a bit tougher to buy for because the standard sentimental gifts don't usually apply.
Every year around this time the great gifts for Father's Day get more and more unique. And significantly more expensive. We are keeping it low key this year, well under the normal budget and are grilling at home. What are we going to cook for Father's Day? The Father's Day Fajitas Menu is attached below.
Father's Day was controversial.
Father's Day as a holiday had a slow and controversial start. The History Channel reports on July 5, 1908, a West Virginia church sponsored the nation's first event explicitly in honor of fathers. The pastor gave a sermon in memory of the 362 men who had died in a coal mine explosion, but it was a one-time commemoration.
However, the next year in Spokane, Washington, a woman named Sonora Smart Dodd began a campaign to honor fathers. She was one of six children raised by a widower and wanted to establish an official equivalent to Mother's Day for male parents. She apparently appealed to local churches, shopkeepers and government officials to drum up support for her idea. Because of her efforts, Washington State celebrated the nation's first statewide Father's Day on June 19, 1910.
In 1924, President Calvin Coolidge urged state governments to observe Father's Day.
There was a counter campaign in the 1930s to combine Mother's Day and Father's Day into one holiday called Parents' Day, but that was derailed by commercialism. During the Great Depression, struggling retailers and advertisers worked to make Father's Day a "second Christmas" for men, promoting goods such as neckties, hats, socks, pipes and tobacco, golf clubs and other sporting goods.
Initially many men disdained the day. As one historian writes, they "scoffed at the holiday's sentimental attempts to domesticate manliness with flowers and gift-giving, or they derided the proliferation of such holidays as a commercial gimmick to sell more products–often paid for by the father himself."
But when World War II began, advertisers began to argue that celebrating Father's Day was a way to honor American troops and support the war effort. By the end of the war, Father's Day may not have been a federal holiday, but it was a national institution.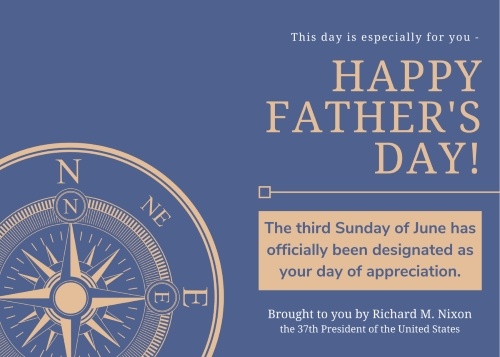 It was not until 1972 that Richard Nixon signed a proclamation making Father's Day a federal holiday at last. It happened in the middle of a hard-fought presidential re-election campaign, so maybe Nixon thought it would get him some votes.
Despite the commercialism, most fathers seem pretty content with a card, hug and some free time. Cooking for dad on Father's Day is always a good option if you happen to live close enough. Even if you ask dad to help, they don't seem to mind doing the grilling. For some, it's their thinking space and gives them time to enjoy a beverage with their thoughts.
Inspiration for what cook!
With that in mind, I created this Father's Day Fajita Menu which makes their grilling time very short. They will barely have enough time to enjoy the salsa and chips, so get that out before the grill is ready. You may even want to double the recipe.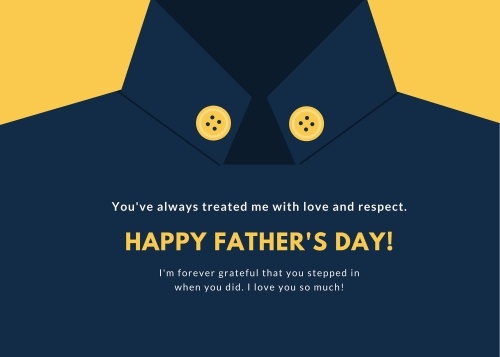 However great the distance, make time on Father's Day to acknowledge the fathers, stepdads, father figures, and positive male role models in your life. Their holiday may have been a long time coming, but showing them appreciation and love takes very little time. So give them a call, coordinate a Zoom, raise a glass to the sky, or invite them over and cook up a good meal for Father's Day!
Cheers Y'all!
Father's Day Fajitas Menu