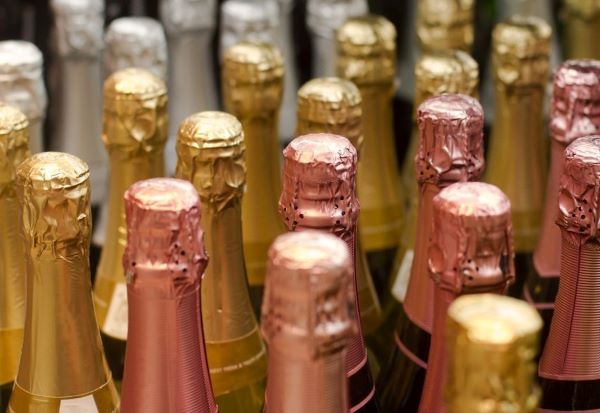 Tasting notes: Rosé Sekt, Schloss Biebrich, 2019

It's Wine Up Wednesday! I present to you this Rosé Sekt by Schloss Biebrich in Germany which is a no brainer when you want that fun sparkle and pop. Who doesn't want more bubbles? They are fun and festive and add elegance to any Gathering. This makes you feel like you are drinking in fun high heels despite wearing flip flops on the porch. It elevates any Gathering you have or attend.
Just a quick wine nerd note, as there are many names for sparkling wine. Champagne is only reserved for those sparkling wines from the region of Champagne, France. Snobs. All other sparkling wines in France are commonly referred to as Crémant. Here in the states, we have Sparkling wine. Ask an Italian, they call it Prosecco. In Germany, sparkling wines are referred to as Sekt which are typically quite dry. No matter what you call it – just think of it as fun!
I am a gleefully admitted Trader Joe's fan. The wine section is really fun to dig through. They have interesting wines and great values that can surprise you. This Rosé Sekt will set you back a whopping $5-6 bucks. So it isn't on par with the higher end sekts, but it is a bit of fun. It is simple and easy as a crowd pleaser in the summertime. Think of it as a light dry rose, but with bubbles. If you are looking to explore the nuances of a good bubbly this one is not for you. This one wants to be invited to a party and have a good time.
Introduction
Let me momentarily nerd out on you. Schloss Biebrich is a subsidiary of Henkell Freixenet which is the largest sparkling wine producer worldwide. They have subsidiaries in 30 countries and sold over 400 million bottles of bubbly last year. No small enterprise.
The wine label is an impressive image of where the sekt gets its name. For over 200 years Schloss (German for palace or manor house) Biebrich has stood on the Rhine promenade in Biebrich and was the former seat of the Dukes of Hessen and Nassau. The branded sparkling wine Schloss Biebrich was named after this magnificent residence.
This brand is produced exclusively for the catering and specialist retail trade. The specialist retail trade includes Trader Joe's whose buyers find some crazy good stuff!
Varietal / Blend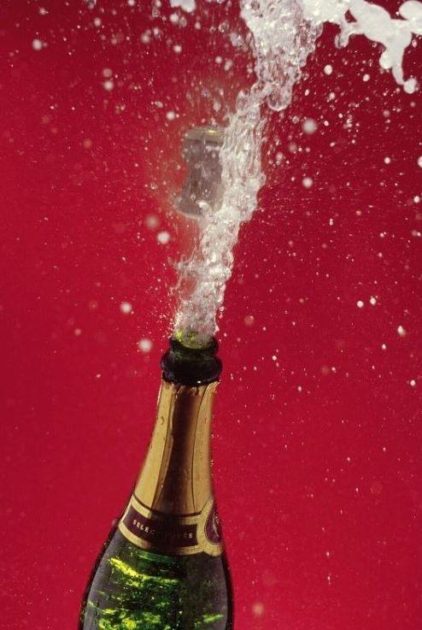 Schloss Biebrich Rosé Sekt offers a harmonious dry taste and subtle aromas of red berries. It is a combination of chardonnay and pinot noir, but you won't get any traditional chardonnay flavors out of this bubbly.
When you pop the cork on a sparkling don't let it blow out. You want to release it slowly so you just hear a "Pfffff-op" and not a POP! Leave the bubble blowing to NASCAR victories. It helps if you put a dish towel over the cork as you twist the bottle and slowly pull the cork up.
Gently releasing the cork maintains the bubbles in the wine making the experience all the more entertaining while you sip it.
The Tasting
Sniff
Don't sniff like you do for still wines. The bubbles will go right up your nose and tickle to the point of irritation. Gently wave the glass back and forth under your nose in search of the aromas. This Rose Sekt has a slight floral edge leading the nose. Aromas continue to offer a light appeal of red berries, but more of a raspberry tartness with strawberry subtly in the background. There might be an under ripe nectarine essence hanging around as well.
Swirl – NOT!
You do not want to swirl bubbly wine. Nothing else will kill those beautiful bubbles like swirling. Champagnes and sparkling wines should be explored without the aeration that is used to open up still wines. Look for the color, clarity, and foam of the wine. Generally speaking, the finer or smaller the bubbles are in the wine, the higher the quality. That said the color of this particular bubbly is quite lovely with its subtle salmon pink hue. You'll find it quite clear with the exception of those lovely bubbles. They are not small, but they are very lively. This sekt invites you to come play with a wink and a tutu.
Sip
When you sip you'll notice Schloss Biebrich offers a harmonious dry taste. Those raspberries are in motion and the strawberry and lemon peel notes waft in the background. It is very dry, as you would expect of a sekt, and has a fine, clean finish. You'll find it quite fitting as a summer porch sipper with a light nosh. There is some body to the wine to allow for food, but keep it light and away from stinky cheeses. This light friend could be overwhelmed with harsh or heavy flavors.
Possible Pairings
For a nosh with this Schloss Biebrich you might think about a light bruschetta. A garlic and herb boursin with crackers makes a nice and easy to assemble choice. If you have not made it and want to try something elegant, salmon rillettes (think salmon's answer to pate) with cucumber slices would be a fun exploration with this bubbly. Or even simple deviled eggs, with their slightly tart but creamy texture, could be a delightful pairing.
The Schloss Biebrich Rose Sekt offers simple, fun enjoyment on a hot summer day. With its fresh and subtle fruit approach, you'll find this a pleasing sparkling wine. And you can't beat the value unless you find it on sale. If you do, let me know!
Recommendation
I recommend with a smile and will happily serve this on my patio.
P.S. If you like this subscribe and share this with your friends. Also, invite them to do a Virtual Wine Tasting with this Rose Sekt. Check out my post How to Host a Virtual Wine Tasting and enjoy!
Cheers Y'all!