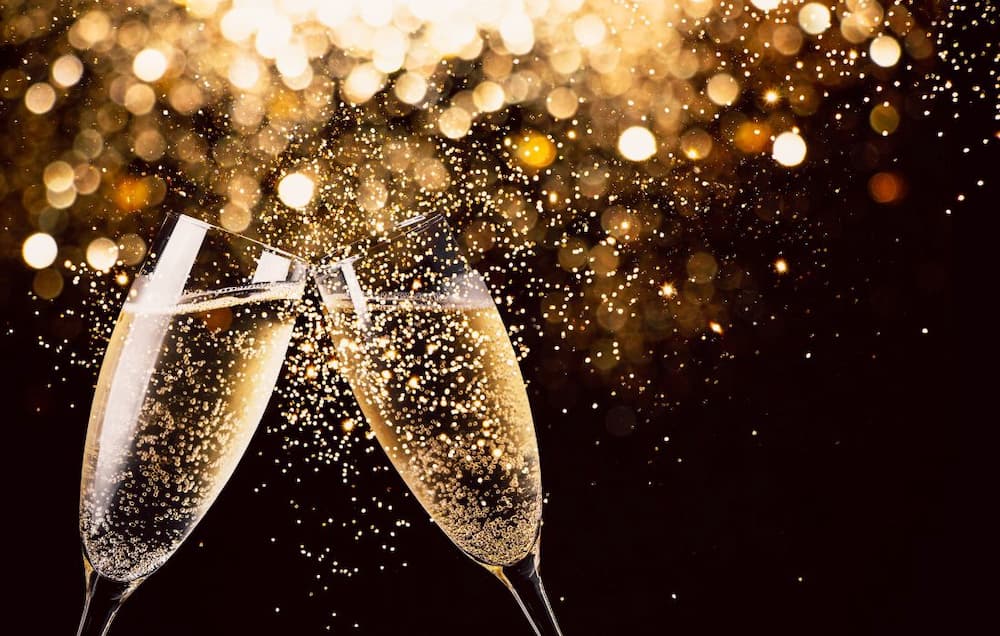 Types of Sparkling Wine: The Ultimate Celebration Libation Guide
There are many types of Sparkling Wine which is why it is the ultimate celebration libation! Such delicate elixir guarantees to elevate any Gathering.
Why is Sparkling Wine the Ultimate Celebration Libation?
It invokes images of the rich and famous at a swanky awards party or out for an elegant evening decked out in tuxes and sequins toasting over a candelabra. Or, if you are at my house, you'll see me sitting on the couch in my slippers sipping some bubbles after a lazy brunch with friends which is always a special occasion.
Hey, Sparkling Wine or Champagne isn't just for New Year's Eve and wedding celebrations, it is completely acceptable to consume it at breakfast, lunch, or dinner! Use it to celebrate life's little moments, not just the big ones!
Sparkling Wine is interchangeable with several names including Champagne, Cava, Sekt, Prosecco, and Crémant. The main difference in these names is that they identify the different types of styles and production location more than anything else. The bubbles in the glass, regardless of the bottle, elevate any occasion whether you are in stilettos or flip-flops. Every event is elegant with a glass of bubbly at hand.
"Too much of anything is bad, but too much Champagne is just right."

Mark Twain
What is Sparkling Wine?
Sparkling wine, with its fizzy, bubbly effervescence spells joy and celebration. Still wine is fabulous, but the tiny bubbles in Sparkling Wine, the ultimate celebration libation, immediately creates a party atmosphere! But how the heck do those bubbly pearls get in the bottle?
The Birth of the Bottle of Bubbly
To begin, the creation of bubbles happens when carbon dioxide gas dissolved in wine releases. That pressure explains the need for thread or wire closures over the cork to keep it in place.
Pressure is also why sparkling wine bottles are heavier and thicker than still wine bottles and have a deep punt or rut in their bottom. When you open the bottle, that pressure releases and the wine begins to sparkle and bubble.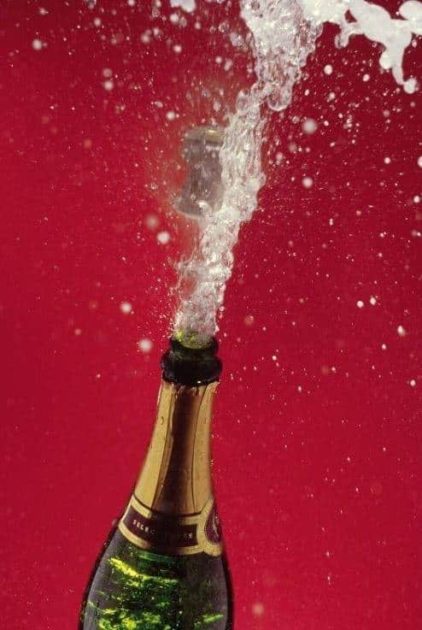 So how does carbon dioxide get into wine? In a nutshell, there are three different methods.
First, winemakers can simply add it the same way you do with soda.
Second, winemakers trap carbon dioxide from the wine's initial fermentation.
The third way, and most common way to make sparkling wine, is to put still wine through a second fermentation with additional yeast and sugar and trap the resulting carbon dioxide. This can happen in a large tank or individual bottle.
How to Store Sparkling Wine
When the second or third methods above are in play to make a bottle of sparkling wine it will retain bubbles for a few days! You can store the bottle without a cork in the refrigerator for three or four days without losing the bubbles.
As long as you keep sparkling wine really cold in the refrigerator not the freezer, the carbon dioxide or bubbles will remain in the solution. They will faithfully reappear when pouring sparkling wine into a glass!
Keep Sparkling Wine — the Ultimate Celebration Libation — on Hand!
We drink a lot of Sparkling Wine around here throughout the year as I am always up for a celebration. But from Thanksgiving to New Year's we keep a couple of cases on hand, with several bottles in the cooler, at all times.
Throughout the year you never know when you'll need to make an impromptu toast! That promotion at work certainly deserves a toast with something special. On the other hand, Joseph Campbell would suggest you break out the bubbly to celebrate a lay-off or firing because now you can follow your bliss!
All kinds of announcements and events deserve some bubbly like engagements, births, sending kids to college, college graduations, anniversaries, birthdays, etc. I could go on and on.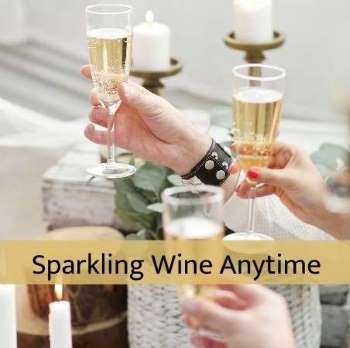 But . . . you should not reserve the bottle of bubbly for just the big announcements or events requiring a big price tag. Many forms of bubbly have quite reasonable price tags and some pretty inexpensive ones are very quaffable, which allows you to enjoy your toast guilt-free any time.
The question we must ask ourselves is, why not celebrate small moments with as much elegance and flare as big moments? There is so much to celebrate in life and especially of late. Yes, seriously. After the last couple of years it is time to break out of the rut and pick something to celebrate!
Congratulations, you made it through the grocery store and they had everything you needed on your list! Hurrah, pop a cork!
Whoot whoot, all of your holiday shopping and gift wrapping is complete. Toast yourself!
Break out the bubbly while watching "It's a Wonderful Life". We should all celebrate learning a significant life lesson!
Go big and open a chilled bottle of Veuve Clicquot while watching Casablanca. Toast yourself for doing it in style!
All Bubbles are not the Same
Champagne
Most consider Champagne the gold standard and the most famous type of Sparkling Wine for a celebration. Many use "champagne" as a generic term for sparkling wine. However, the name can only grace the labels of those wines which use a specific and strict set of rules to create them and they must come from the region of Champagne in France.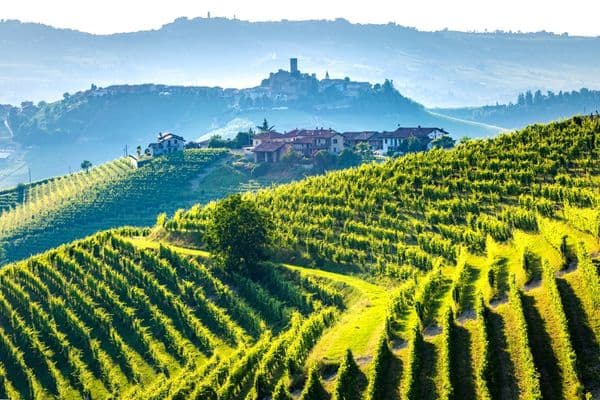 You'll recognize the names of some of the most famous sparkling wines as they come out of the great champagne houses. This region of France is famous for the wineries that produce popular, high quality wines such as Veuve Clicquot and Dom Perignon.
How do You Make Champagne?
Méthode Champenoise or Méthode Traditionelle is the French term for how to make Champagne in the traditional method or ancestral method.
This classic method of champagne production begins with harvesting grapes. The most popular red grapes in the Champagne region of France used include Pinot Noir and Pinot Meunier. Northern France grows a lot of Chardonnay which is one of the most popular white grape varieties for Champagne production.
First, there is primary fermentation when yeasts transform sugars in the grape juice into ethanol and carbon dioxide. This takes place in large tanks or oak barrels and creates a still wine. This still wine blends with reserved wine to create the base wine. The blended wine usually includes a blend of Chardonnay, Pinot Noir, and Pinot Blanc grapes.
Moving on, the secondary fermentation occurs in individual bottles after adding more yeast and sugar. As the wine sits on the dying yeast a sediment forms called the lees. Throughout fermentation, the bottle gradually tips and slowly turns so that all the lees or dead yeast collects in the neck of the bottle. Each bottleneck is flash-frozen, they pop out the lees, and reseal the bottle to wait for you to open it and delight your taste buds.
Types of Champagne
When Champagne contains only a blend of Chardonnay, the label reads Blanc de Blancs. Another type of Champagne is Blanc de Noirs which means only red grapes such as Pinot Meunier or Pinot Noir grapes are in the base wine. However, the base wine looks like white wine because the juice does not ferment with the skins.
To create the rosé style the red grape skins macerate with the juice which adds color.
So you can see it takes significant effort to produce Champagne which is why its price tag is also substantial. If you don't want to spend the money on a decent $40 – $50 Champagne, then I would recommend enjoying a less expensive Prosecco or Cava which are very popular types of sparkling wine.
Crémant
Another French sparkling wine is Crémant, sort of a cousin to Champagne. Crémant production regulations are strict, and only a little less fussy than Champagne regulations.
The Crémant production process is the same as Champagne to create its bubbles. However, it is not "Champagne" because production happens in 8 appellations or different regions outside the Champagne region. 
Each appellation uses different grapes and has different styles as well. You can enjoy Crémant d'Alsace with a base wine made from the white grapes Pinot Blanc or Pinot Gris in addition to Pinot Noir. Crémant de Bourgogne typically includes red varietals such as Pinot Noir and Gamay. An interesting one is Crémant de Loire which includes Chenin Blanc, Sauvignon Blanc, and sometimes Cabernet Franc.
Cava
Cava is the Sparkling Wine of Spain which the producers make in the same way as Champagne. The name means "cellar" in Spanish giving a wink to storage methods used since its production in the 1850s. It finally became the official name in 1970. Apparently, branding takes time. The Macabeo, Parellada, and Xarel·lo are the most popular and traditional Spanish grape varieties for producing Cava.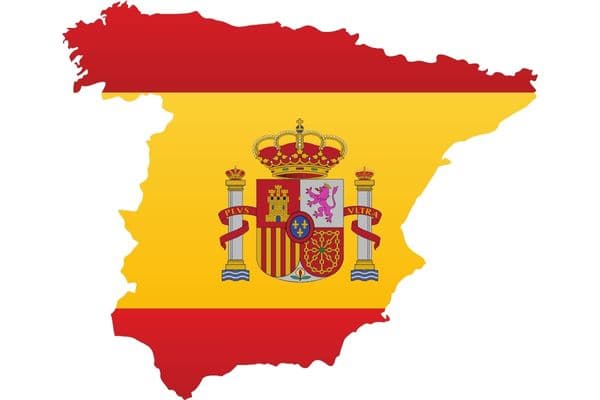 Spanish Cava can be a wonderful bracingly dry style bottle of bubbly or a sweeter wine, but it is definitely less expensive than its French region counterparts. You can find many styles of white and rose Cava from very dry with a flavor profile of citrusy lemon/lime and almond or nutty taste to the sweeter side with significant residual sugar.
Prosecco
Prosecco, Italian Sparkling Wine, is gaining in popularity and giving Champagne a run for its dominant seat in the sparkling market.
This yummy bubbly is typically made from Glera grapes harvested in northern Italy. The variety used to be referred to as Prosecco but was renamed "Glera" in 2009. This allowed the word "Prosecco" to become the name of the Italian geographically-protected wine. Much like the word "Champagne" has protection.
Prosecco comes in two styles: Spumante (sparkling wine) or Frizzante (semi-sparkling). Spumante or Asti Spumante for those who enjoy the sweeter style, is the most famous and popular variety, with longer-lasting and larger bubbles. Prosecco Frizzante has fewer lingering bubbles but is still very festive.
Unlike Champagne, the second fermentation process for Prosecco takes place in large stainless steel tanks. This tank method or "Charmat", is a less expensive production method. Additionally, the minimum time in tanks is only 30 days whereas Champagne's minimum requirement is 1.5 to 3 years.
This sparkler is a really popular pick for Mimosas and mixed bubbly drinks everywhere. It is my go-to for a sparkling cocktail because it doesn't fight with any spirits or mixers. For the Holiday season, shake things up a bit and have a Cranberry Kir Royale instead of a Mimosa.
Sekt
Welcome to the world of Sparkling Wine from Germany! Producers create Sekt in both the traditional method like Champagne and through the Charmat method like Prosecco.
One thing I find very interesting about Sekt is many use Riesling grapes in their base wine. Most people think "sweet" when they hear the word Riesling, but there is so much more to this varietal! I really enjoy dry, clean, and very crisp Rieslings. They are refreshing and can beautifully express the area where the grapes are grown.
Availability is the downside to Sekt. Germans consume more than 80% annually. They understand sparkling wine is the ultimate celebration libation!
Sekt is very affordable when you compare it to Champagne as production happens in vast tanks and industrial quantities. However, there is a movement changing the German Sekt landscape. An increasing number of small estates going to great effort to craft fine Sekt known as Winzersekt.
More on that in the future. If you happen to find a bottle of German Sekt, give it a try! Are you looking for a recommendation? Start with this one.
Stock up on Sparkling Wine the Ultimate Celebration Libation!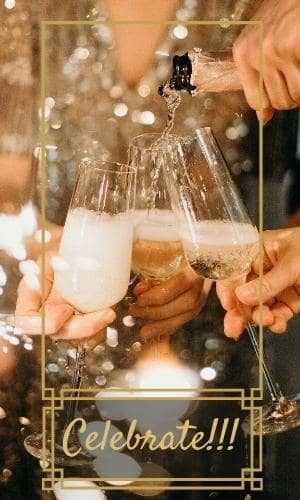 Grab a few bottles or even a case of Sparkling Wine and keep it on hand for your designated celebration. There is much to celebrate this year, so do it with a bottle of bubbly!
Whether you prefer a brut nature, sweet sparkling wine, non-vintage Champagne, or a Moscato d'asti keep great sparkling wines on hand! You'll be ready to elevate any Gathering, anniversary, sweetheart holiday, or ring in the New Year.
Want to know more about American Sparkling Wine? Read this post on The Case to Celebrate Amazing Local Bubbles. The post focuses on how the United States makes its own best sparkling wines.
Life has its ups and downs. We all experience struggles and triumphs. But, take a moment to reflect with gratitude on all that you are thankful for in your life. And dream about the possibilities that lie ahead.
With every failure, there is a lesson. With every friend, there is a smile. With every family, there is acceptance. With every struggle, there is strength. With every life, there is joy.
Tap into your joy by popping open a bottle of bubbly and celebrating this beautiful thing called life.
Cheers Y'all!
P.S. If you don't know where to start, Costco sometimes carries a gift box of sparkling around the holidays. You can score six half bottles of Champagne, Brut Rosé, Cava, Prosecco Extra Dry, Sekt, and a Spumante. It looks like a fun gift and a great way to explore sparkling wines from around the globe!
Psssssst…if you find this information useful, please share it on social media. I would love to hear your comments below!