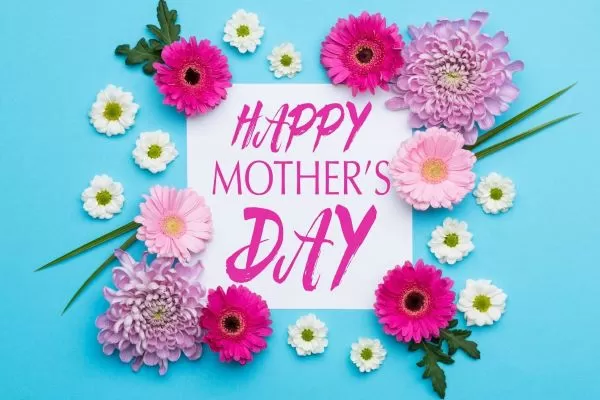 Make Your Special Mom a Beautiful Mother's Day Brunch
Make a beautiful Mother's Day Brunch for your special Mom! It's not as hard as it seems.
You know the dream idea of Mother's Day. That day when all a Mom has to do is wake up to a beautiful day of being pampered and shown appreciation. No cooking, no dishes, no bickering kids, and a peaceful day of rest. Pure bliss. Or at least, that is what the Hallmark commercial version would have us believe. Reality can be a bit different.
Moms are the hardest working humans on earth. Mom's are on duty 24/7/365 — never getting a day off. They protect and care for us even before we are born. These amazing women never stop being our moms.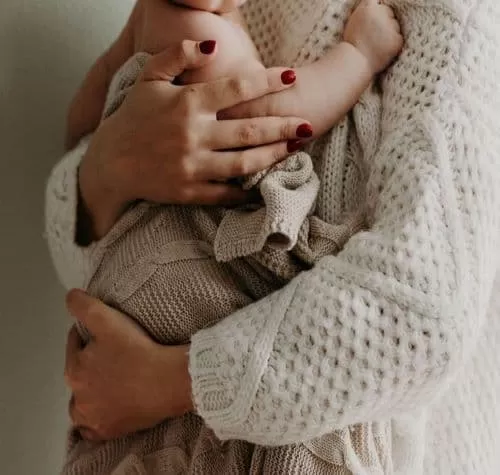 Mother's Day Brunch is Official
They should be appreciated more than one day a year, but thanks to Woodrow Wilson, they officially have their own special day designated to honor them.
Anna Jarvis started a campaign in her hometown to make Mother's Day a recognized holiday in 1905 after her mother died. But, Mother's Day was first technically celebrated in America in 1908 when Anna Jarvis held a memorial for her mother in Grafton, West Virginia.
During the Civil War her mother, Ann Reeves Jarvis, had been a peace activist who cared for wounded soldiers regardless of their uniform. Anna Jarvis believed mothers should be honored because they do more for others than anyone in the world.
On May 10, 1908, three years after her mother's death, Jarvis held this memorial ceremony to honor her mother and all mothers at Andrews Methodist Episcopal Church. This was the first official observance of Mother's day. Today it is known as International Mother's Day in Grafton, West Virginia.
The International Mother's Day Shrine has been a designated National Historic Landmark since October 5, 1992.
It took years of petitioning, but in 1914, Woodrow Wilson signed a proclamation designating Mother's Day as a national holiday to honor mothers and be held on the second Sunday in May. And Mother's Day Brunch was born!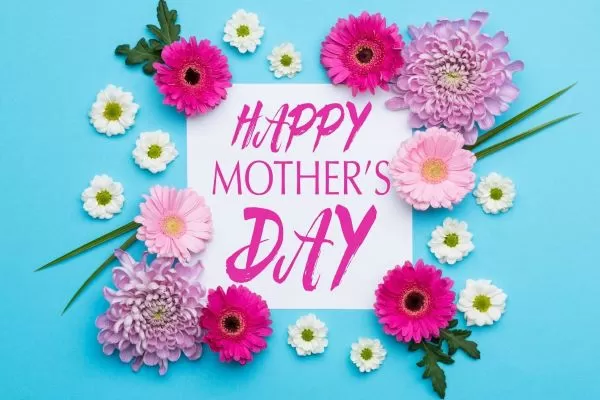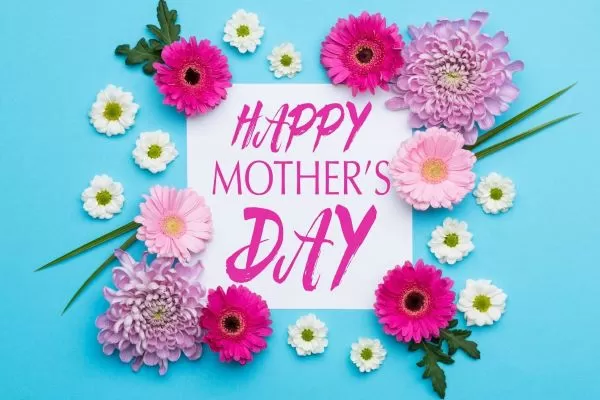 Cooking Mother's Day Brunch is a Gift
Usually, this time of year means finding gifts, making brunch reservations, and ordering flowers. However, this year is still a bit different. You can still get flowers and order gifts online, but the beautiful brunch is a big question mark.
Many restaurants are not open to full capacity to appease the masses in pursuit of a lovely Mother's Day brunch or buffet. So, how can we make a brunch that is a special and upscale experience for those deserving Moms we all love?
There is the option of getting take out. Some restaurants are really upping their carry-out game and packaging desirable meals with preparation tips inside. Of course, there is a significant price attached. I don't care how well they tie up those plastic bags, the food is never hot or as pleasing plated when you get it home.
Cooking a delicious meal is one of the ways I show appreciation for the people I care about. The way to just about anyone's heart is through their stomach.
Beautiful Brunch Ideas and Step-by-Step Guide
For those willing to cook for your mom/wife on Mother's Day, and who might be new to cooking an entire menu of food, I offer you a Simple Mother's Day Menu.  It is not necessarily for the novice cook but provides you with a step-by-step guide to bring the meal together.
Mother's Day Brunch Classic: Eggs Benedict
It can seem overwhelming to make Eggs Benedict for brunch, but with some preparation, you can pull it off for a few guests or even a crowd. For a little more guidance, check out my post on poaching eggs at Eggs Benedict – The Poach. I have tips to help you make beautifully poached eggs.
Also, for more information on making Hollandaise Sauce, several different ways, check out the post on Eggs Benedict – The Sauce.
To help you out, I have provided the grocery list as well as the recipes. You can get the kids involved as well or have them make cards while you are preparing the meal.
Additionally, if you are a more seasoned cook looking for a challenge, I have a second menu. Throw on your apron and go for the Elegant Mother's Day Menu.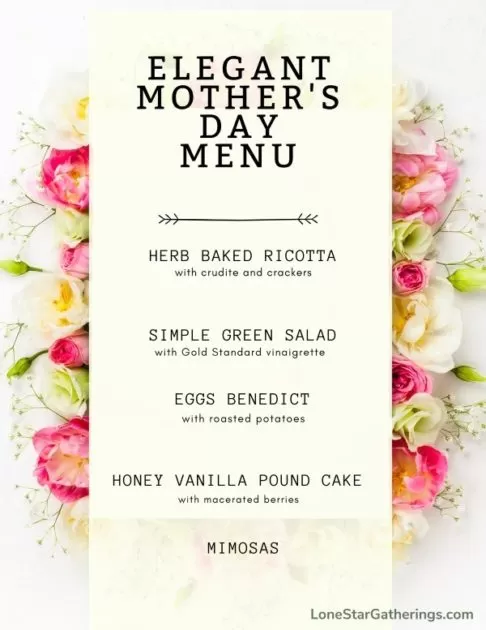 Both are delicious!
Eggs Benedict Options
The traditional Eggs Benedict is a toasted English muffin under Canadian bacon, with a poached egg and Hollandaise sauce on top. Sure, you could go that route or you can let your imagination run wild.
However, you may be limited to what your grocery store has in stock. There are as many different combinations as you can dream up, but here are some suggestions.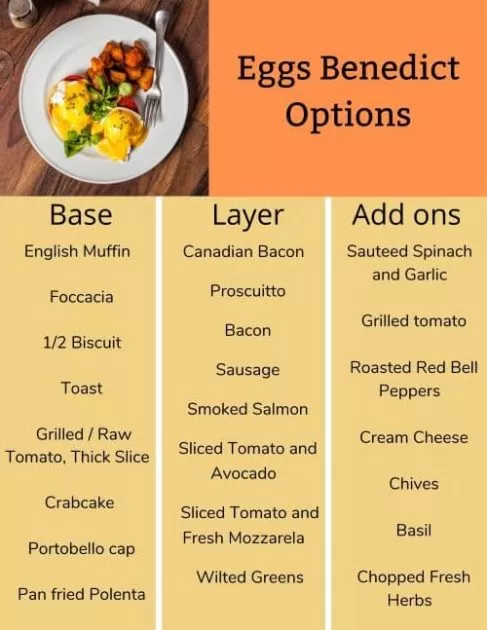 Celebrate with Mom with a Special Mother's Day Brunch
Let the special Mom in your life know how much she means to you by cooking for her. Flowers and cards are nice too. Just sayin'.
Cheers Y'all!
P.S. Sharing is Caring. If this information helped you please share on your favorite social media platform! You can even email a link to your friends! I appreciate your support!